CHRISTOPHER VILMAR
Holloway Hall 339 • Department of English • Fulton School of Liberal Arts
Salisbury University • 1101 Camden Avenue • Salisbury MD 21801
"and gladly wolde he lerne and gladly teche"--Chaucer.
"Studious he sate, with all his books around,
Sinking from thought to thought, a vast profound!
Plung'd for his sense, but found no bottom there;
Then writ, and flounder'd on, in mere despair.
He roll'd his eyes that witness'd huge dismay,
Where yet unpawn'd, much learned lumber lay."--Pope.
I am the department's specialist in British literature written between the sixteenth and eighteenth centuries. My recent research has focused on Samuel Johnson, Andrew Marvell, John Arbuthnot, and Mark Pattison. My scholarly interests range over a great deal of territory, including satire in poetry, the novel, and political writing; theories of genre; the history of scholarship and philology, and more generally literary history. Recently I have branched out into thinking about digital humanities, especially how technology intersects with the writing of literary history.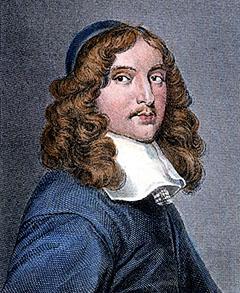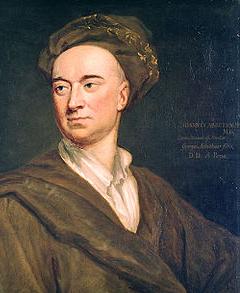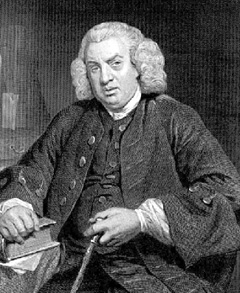 Andrew Marvell (1621-1678) John Arbuthnot (1667-1735) Samuel Johnson (1709-1784)
TEACHING
I teach most of the department's courses in British literature between 1500-1800, which means that the "long" eighteenth century here on the shores of Delmarva is long, indeed. If pressed to define exactly how long it is, I would say that, chronologically and geographically, it stretches from Beowulf to Soyinka by way of Minnesota. (Or, from China to Peru. Take your pick.)
Among the courses I teach regularly at Salisbury are:
ENGL 250 Introduction to Poetry
ENGL 252 Aspects of the Novel
ENGL 254 Satire
ENGL 356 British Literature I
ENGL 472/572 Literature of the British Renaissance
ENGL 473/573 Restoration and Eighteenth-Century Literature
ENGL 476/576 British Novel I
ENGL 503 English Satire, 1500-1800
ENGL 503 The Age of Johnson: Problems and Approaches
ENGL 509 Methods and Theories of Literary Research
PHILOSOPHY OF ACADEMIC TEACHING AND SERVICE
Two statements: not just this, but also this.
INFORMATION FOR ENGLISH MAJORS
What You Always Wanted to Know About Applying to Graduate School, But Were Afraid to Ask: A Student's Guide
LINKS
Under construction.
EDUCATION
2005--Ph.D., English Literature, Emory University. Dissertation: "Samuel Johnson and the Chronotope of Satire." Directed by John Sitter; read by Martine Watson Brownley and Walter L. Reed.
1996--B.A. Language and Literature, University of North Florida, summa cum laude.
RESEARCH AND PUBLICATION
"I am grown at length to see into the vanity of the world more than ever I did, and now I condemn myself for nothing so much as playing the dolt in print."--Thomas Nashe (1592)
My recent publications include a chapter on Mark Pattison in British Writers (ed. Jay Parini, Scribner's) and an invited review of five recent books on Samuel Johnson and the current state of Johnson studies for Eighteenth-Century Life.
Current projects include a chapter on Johnson and eighteenth-century philology, a chapter on Andrew Marvell, my book on Johnson, and several other essays in various states of submission and revision. Gifts of coffee or--if you are my dean or an external funding agency, release time--are greatly appreciated.
I also regularly review scholarly books.
PROFESSIONAL BLOG
Perplexed with Narrow Passages (essentially defunct, for the moment)