Grade Inflation at Huxley College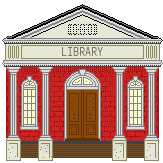 Keith J. Conners, Ph.D.
Memorandum
to: Academic Departments
from: Provost Richardson and Associate Provost Vail
re: Grade Inflation
We have reviewed the summary tables of grades awarded last semester, and we have some concerns.
It appears that a high percentage of Huxley students earn "A" grades in some departments, while in other departments and disciplines, it is rare to find more than a small fraction of a class earning more than a "C."
While we do not wish to impose a quantitative policy on Huxley faculty, we ask that the departments discuss the matter of grading among themselves and generate some guidelines that will ensure that grades of distinction reflect true excellence. We ask also that you discuss the implications of departments imposing unrealistic expectations on students to the extent that hardly anyone is able to earn an "A."
Principally, we ask that this matter be discussed so that we all become sensitive to the issue. As academic officers, we find it troubling that in one department last year 66% of all grades awarded were "A's," while in another discipline, the percentage of "A's" is under 10%.
To see more Huxley Issues, click on the links below.
Academic Honesty
Attendance Policies
Teaching Issues
Proposals to the Board
Class Size
Miscellaneous Issues
Return to Huxley's homepage.

Play through -

Hole 12: The Scholarship of Teaching

Return to home.

To write to me, click here.