Hole 11 - Huxley College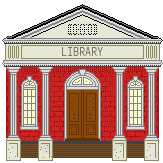 Keith J. Conners, Ph.D.
Huxley College is a private, co-educational, non-denominational, undergradate institution known for its innovative and passionate commitment to teaching. Located in Vermont's Green Mountains near Bob Newhart's famous inn, Huxley's campus is a rambling 400-acre spread featuring panoramic views which inspired Robert Frost when he lived in the area. Huxley currently enrolls about 1500 students who come from 46 different states and 17 countries.
The curriculum is a blend of traditional liberal arts programs and applied majors, with an emphasis on interdisciplinary study. A new Provost has just been hired and he promises a thorough review of the curriculum and academic policies which affect both students and faculty. Traditionally, the faculty at Huxley have wielded considerable control over curriculum and policy, subject only to modest oversight by the Board of Trustees.
We will assume a number of roles from time to time this semester as part of a Huxley College simulation: students, faculty, academic administrators, trustees, donors, etc. Each of you will hold a faculty appointment at Huxley, with your initial academic rank and tenure status determined by chance. You will also serve as an academic administrator on occasion and wrestle with decisions made by deans, directors, department chairs, registrars and others. And, as with all faculty positions, you will be asked to serve on committees addressing concerns such as curriculum, academic policies, academic freedom, tenure, promotion, working conditions, and so on.
Throughout the semester, we will consider a number of issues in college teaching in the context of Huxley College. Tonight we need to start thinking about several characteristics of our college:
What academic programs will we offer?
What expectations will we hold for our students?
What faculty roles will we assume?
What governance structures will we employ to create academic policies and to address matters of importance to the faculty?
As the semester unfolds, we will address other aspects of campus life and discuss issues focusing on the teaching and academic leadership roles we will assume. Give some thought to roles you would like to play in this simulation. Everyone in the class will hold a faculty appointment in your field of interest. In addition, you may act from time to time as an academic administrator (provost, dean, registrar, chair, etc.). And, inevitably in higher education, we will have committees to serve on: promotion, tenure and reappointment; curriculum; academic policies; academic freedom; working conditions; student affairs and cultural events; etc.
As President of Huxley College, I will entertain your application for a faculty appointment, for an administrative post, and for committee assignments. Please write me a couple of paragraphs detailing your experience, your aspirations in regard to college teaching, and your interests in matters related to the professoriate.
To view some of the issues that Huxley College faces, click on the links below.
Academic Honesty
Attendance Policies
Teaching Issues
Grade Inflation
Proposals to the Board
Class Size
Miscellaneous Issues
Return to Hole 4 "College Teaching"
Play through -

Hole 12: The Scholarship of Teaching
Return to home.

To write to me, click here.