Proposals to the Huxley College Board of Trustees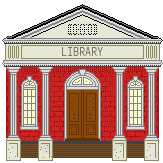 Keith J. Conners, Ph.D.
Memorandum
to: All Staff Preparing Policy Proposals

from: Sterling F. Syllabus, Ph.D., Vice President

re: Expectations

It has come to my attention that many on our staff are developing proposals to change existing policy or to implement new programs at Huxley College. I commend your efforts and look forward eagerly to sharing your ideas with the Board at our next meeting. In order that I may more impressively present your suggestions, please keep some things in mind as you prepare your reports for my review:
I am a generalist and not particularly well versed in your area of expertise. Make sure your policy position is clearly stated and describes for me and a lay audience (the Board) what you have in mind.

Advocate for your position and spell out its principal advantages with logical, coherent arguments and evidence -- including reference to research and established practice in the field. When I go before the Board, I want to know that what you are proposing is derived from a sound foundation of ideas and support in the field -- not just some cockamamie notion that you dreamed up over the weekend.

Anticipate what the opponents of your policy will say as they fight against it. Old man McGillicuddy on the Board has been against everything we have ever proposed and he really does his homework. So please let me know, realistically, where the principal opposition to your proposal is likely to come from and how you would like me to address these contrary points of view.
I look forward to your report. I am eager to present it to the Board with my personal endorsement if it will help us become a better institution. But if you turn in a piece of trash and McGillicuddy makes me look like a fool in front of the Board, don't bother showing up for work next semester.
Good luck!
To see more Huxley Issues, click on the links below.
Academic Honesty
Attendance Policies
Teaching Issues
Grade Inflation
Class Size
Miscellaneous Issues
Return to Huxley's homepage.
Play through -

Hole 12: The Scholarship of Teaching
Return to home.

To write to me, click here.