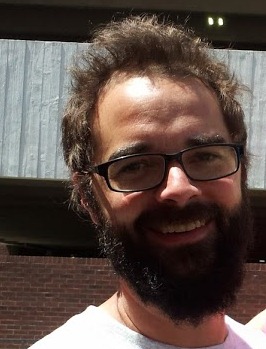 Brian Hill
Associate Professor of Economics
Chair, Department of Economics and Finance
Salisbury University
Publications
"Shadow and Spillover Effects of Competition in NBA Playoffs." Journal of Sports Economics. Forthcoming.
"Vertical Competition and Mobile Capital: An Empirical Investigation," with William F. Fox and Matthew N. Murray. Public Finance Review, 43(4), July 2015.
"Gender Differences in Competition: Running Performance in 1500 Meter Tournaments," with Jamie Emerson. Eastern Economic Journal, 40(4), September 2014.
"The Heat is On: Tournament Structure, Peer Effects, and Performance." Journal of Sports Economics, 15(4), August 2014.
"The Superstar Effect in 100 Meter Tournaments." International Journal of Sport Finance, 9(2), May 2014.
"Self-Employment of Older Americans: Do Recessions Matter?" with Amelia Biehl and Tami Gurley-Calvez. Small Business Economics, 42(2), February 2014.
"Time to Retire? The Effect of State Fiscal Policies on Retirement Decisions," with Tami Gurley-Calvez. American Economic Review Papers and Proceedings 101 (3), May 2011.
"Assessment Plan and Design: A Model for Enhancing Instruction in Economics Courses," with Jill Caviglia-Harris. International Review of Economics Education, 9(1), June 2010.
"State Taxes and Economic Activity Revisited: Have Distortions Changed?" with John Deskins. The Annals of Regional Science, 44(2), April 2010.
"Have State Tax Interdependencies Changed Over Time?" with John Deskins. Public Finance Review, 38 (2), March 2010.
"Education Spending and Growth: Are All Dollars Created Equal?" with John Deskins and Laura Ullrich. Economic Development Quarterly, 24(1), February 2010.
"How Do State Arts Appropriations Affect State Economic Growth?" with John Deskins and Sally Deskins. Review of Regional Studies 39(3), Winter 2009.
"(Small) Business Activity and State Economic Growth: Does Size Matter?" with Donald Bruce, John Deskins and Jon Rork. Regional Studies, 43 (2), March 2009.
"Agglomerations and Strategic Tax Competition," Public Finance Review, 36 (6), November 2008.
"Interactions between Welfare Caseloads and Local Labor Markets," with Matthew N. Murray. Contemporary Economic Policy, 26 (4), October 2008.
Research in Progress
"Peer Effects in Marathon Racing: The Role of Pace Setters," with Jamie Emerson.

"Child Health Insurance and the Labor Market Participation of Older Americans: Evidence from the Young Adult Mandate," with Amelia Biehl and Tami Gurley-Calvez.

"Elite Marathon Runners: Do East Africans Utilize Different Strategies than the Rest of the World?" with Jamie Emerson.

"Foster Care and the Earned Income Tax Credit," with Amelia Biehl.

"The Effect of Adoption Subsidies on Foster Care Outcomes," with Amelia Biehl.

"How does WIC Affect Health Outcomes? A Fuzzy Regression Discontinuity Approach," with Tami Gurley-Calvez and Patrick Manzi.

"What Factors Entice States to Manipulate Corporate Income Tax Apportionment Formulas to Spur Economic Development?" with John Deskins.

"Does State Tax Policy Affect Small Business Survival?" with Donald Bruce, John Deskins, and Tami Gurley-Calvez.

Links

Department of Economics and Finance

Areas of Research

Public Finance, Applied Microeconomics, Labor Economics, Sports Economics

Contact Information

Brian Hill

1101 Camden Ave.

Salisbury MD, 21801

410.677.3860