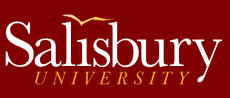 Dr. Mark I. Walter
Assistant Professor of Psychology
Homepage
I am a social psychologist with a love of teaching and research. I obtained my doctorate in social psychology from the University of Maine in 1999 and my masters, also in social psychology, from the University of Maine in 1996. My bachelor's degree is from the University of Colorado where I double majored in psychology and philosophy.

Click on the links to the left to learn more about my teaching and research as well as to explore some psychology related websites.

You may also visit my vitae if you would like to see more details concerning my research and teaching.